Castleton Free Library Mission Statement
Castleton Free Library serves as a welcoming center for our community and a gateway to the world of information and imagination. We provide free access to materials and ideas through robust collection development, cultural and creative programming, resource sharing, online networking, and outreach. We are dedicated to fostering literacy and lifelong learning, and to providing dynamic services for young and old.
Our Collection:
Our library patrons are able to access our collections of books (21,996), DVDs (2,317), and audio books (746). You can view and search our collection by clicking the "browse our collection" tab above. We also have Bicycles with helmets and locks (5), Snowshoes (20 pairs), Frisbees, a backpack baby carrier, hiking backpack with field guides, ukulele with a music book, several Kindles with tons of titles loaded, and a moisture meter for wood testing.
We also have museum passes (14), some of which are supported by the Friends of the Castleton Free Library.
Access the list of museum passes here:
Other Services:
Computer use: The library has five computers available for public use. Printing is available with a 20 page limit for free (5 cents per page after 20 copies). Photocopying is also available at 10 cents per page. We do not have a fax machine.
We have access to other collections all over the state as well as the country! If we don't have it we can request it for you through Inter Library Loan. This is a free service. It usually takes about a week or so to receive items although out-of-state requests may take longer. You must be a patron in good standing to request. Just come in or call with your needed titles.
Looking for a last minute gift or a keeper of a book? We have an Ongoing Book Sale in the library. Items are sold by donation.
Paperback Books and Puzzles on our book swap cart can be taken from the library and don't need to be returned. Really, you don't need to return them! (In fact, don't return them they multiply like rabbits…)
Donations are accepted but please call ahead before bringing them to the library. We may add them to the collection, put them in our in house book sale or sell them on line. We thank you for thinking of us for your donations!
Our Online Services:
Click links below to access. Call the library 468-5574 for passwords or support.
Overdrive/Libby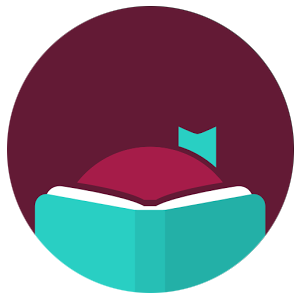 Overdrive/Libby is your 24/7 portal for ebooks and audiobooks! When setting up an account we are under the Green Mountain Library Consortium. Your password is 5574 plus the last five digits of your library card. We recommend you download the Libby app before starting your account. Click here to access Overdrive.
Learning Express
Learning Express offers skill-building in reading, writing, math, and science, college admissions exams, occupational licensing tests, workplace skills improvement, career exploration, and much more. The site includes Job & Career Accelerator, a job and career platform where job seekers can explore occupations, find career matches based on interests and skills, search for jobs and internships, search for scholarships, write winning resumes and much more. Also included is computer Skills Center, where one can learn the fundamentals of using a computer, the Internet and popular software applications with these self-paced, easy-to-use online tutorials —in beginner to advanced levels.
From prep for the Commercial Driver's License (CDL) exam, nursing and medical testing prep, job interview and resume writing, computer skills, SAT, LSAT, and GRE test prep, to interactive tools to help someone choose a career, it can help someone choose a pathway in life or provide the tools to get a better job. Click here to access.
Click on Sign In/Register in the menu. On the next page, under New User click Register.
To create an account, enter your name and address, and create a password. You will not need a barcode or library card number.
Alternately, if you don't have an email address, or would just prefer not to use it, you can click "I'd rather NOT register with my email" to the right. You will come up with a username, create a password, and be asked to choose a security question and answer (in case you ever forget their password). Make sure you write down your username and security question, as there is no way to retrieve them.
Once registered, click the link above, then click Sign In/Register. Then use your email address (the default) or username (if you chose to create one – see step 4 above) and password to login.
If you have forgotten your password or are otherwise having trouble getting logged in, you should go to the Sign In page and click Forgot Password. You will either receive an email with a reset link, or (if you didn't share your email address) you'll need to answer the security question you setup during registration.
Universal Class
The site offers a wide-range of courses, from office skills to algebra, baking to self-help, and spiritual studies to painting. The classes are generally meant for high school-age patrons and older. Though classes are not for college credit, they are led by a real instructor with whom you communicate through the site. Courses allow you to proceed at your own pace, working on assignments anytime, day or night. They have up to six months to complete a class and can enroll in up to five classes at a time. Click here to register.
Please enter the number on your library card, and then fill out a registration form with your name, email address, and password. You will receive an e-mail with a link to confirm your registration.
Log in by using your email address and password. You can then search through available classes by title or topic area. Each course will show the number of assignments and estimated amount of time it should take. Once you join a course, you can reach it under My Classes.